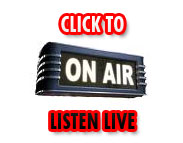 Kickin' Country Radio Fl/WKFL Radio

are service marks of:

Zeigler Media Services, Inc.

PO Box 2124

Bushnell, Fl 33513

Studio: 1479 Hiway 48, Bushnell, Fl 33513

Transmitter: 3340 CR311W, Bushnell, Fl 33513

(352) 793-9535 Office

email:wkfl1170am@gmail.com

Ph. (352) 793-9535  Alt Ph. (407) 319-0154 email: wkfl1170am@gmail.com


Cowboy Rowdy and The Morning Show

Mon - Sat 7 - 10 AM




Join WKFL for the Morning Show 7-10 AM  Mon - Sat with CowBoy Rowdy

Our next horse pull competition is Thursday at noon from Arcadia Fl.

Attention Horse Pull Listeners:  If you intend to listen to the horse pull broadcasts on  a pc or mac, simply click on the picture below and a player will appear on your screen. At the top left, you will see two listen options, click on the 2016 Horse Pull tab and within seconds the audio should appear.  

If you are using an Android or IOS product, you must first download the appropriate "app" and install it!  IOS or Apple is currently available on this site, the Android "app" must be downloaded from the Google Play store. Search for WKFL or Kickin' Country! Install the app and then click on the appropriate app and the player will appear. You may have to "switch Stations" to the 2016 Horsepull Stream!

Kickin' Country Radio Fl

WKFL 1170am - WHNR 1360am

Bushnell/Cypress Gardens, Fl

Horse Pull Audio Click on Picture