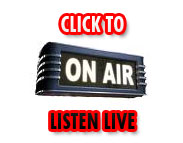 Kickin' Country Radio Fl/WKFL Radio

are service marks of:

Zeigler Media Services, Inc.

PO Box 2124

Bushnell, Fl 33513

Studio: 1479 Hiway 48, Bushnell, Fl 33513

Transmitter: 3340 CR311W, Bushnell, Fl 33513

(352) 793-9535 Office

email:wkfl1170am@gmail.com

Ph. (352) 793-9535  Alt Ph. (407) 319-0154 email: wkfl1170am@gmail.com


The Sunny Side Up Morning Show With Dick Hayes and Cowboy Rowdy Monday-Friday 7am-10am and 7am-11am Starting May 2nd!




 The Kickin Country Radio "Sunny Side Up" Morning Show with Cowboy Rowdy and Dick Hayes!   Mon-Fri 7-10am!

The Country Showdown - National Country Talent Contest Coming to Central Florida - Local Talent Contests July 2016...stay tuned for times and dates!  Entry Forms available Now! Email us at wkfl1170am.com or call our office 7-10am Daily and we will email or mail you the form.  Forms will be available at various vendors soon!

Oscar Tharpe Songwriter passes away!  It is with deep sorrow we report the passing of Oscar Tharpe songwriter and friend!  Oscar passed away Saturday the 23rd of April at 6:30am with his wife Connie at his side!  We will miss Oscar and his sing-alongs dearly. We will air a tribute to Oscar on Monday the 25th after the 8am CBS news

Kickin' Country Radio Fl

WKFL 1170am - WHNR 1360am

Bushnell/Cypress Gardens, Fl

Click on Guitar to Download Entry Form

Oscar Tharpe and Donna Spivey - Oscars Carolina Bluegrass Band!